The Need
ITMI's staff enables believers all over the world to partner with each other for the benefit of God's kingdom.
Kent's extensive project management experience and organizational skills are utilized to keep our office staff running efficiently so our partners can be enabled and equipped with as much information and as many resources as possible.
Description
ITMI's mission to serve and empower national workers as they pursue the flourishing of their communities in Jesus' name.
ITMI partners' work spans from taking in unwanted babies, youth outreach, sports ministry, elderly care, outreach in rural and isolated places, provision of physical needs such as medical attention and clean, safe water. But they also include the meeting of spiritual needs, such as the need for community, building up family relationships and Bible translation.
Each of these vital contributions is done in the name of Jesus, for His glory, and in hopes that many would come into a relationship with Him.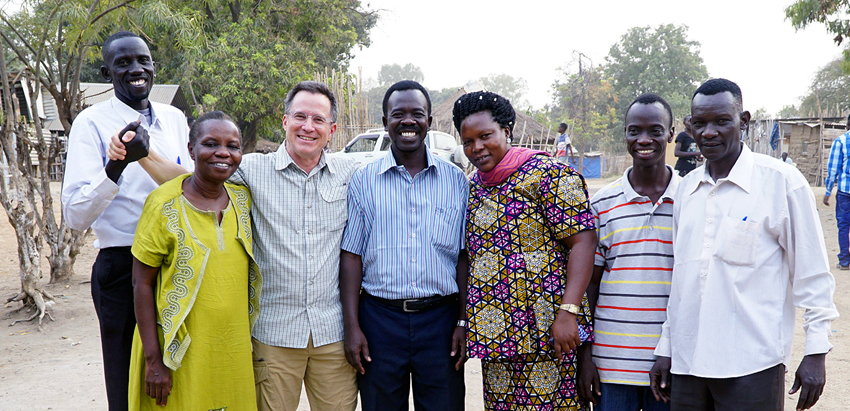 ITMI serves and empowers nationals around the world as they reach their communities with Good News.
Empowering these national workers requires corralling a massive amount of data, identifying problems and creative solutions, careful accounting and effective communication. In short, empowering the work our partners do consists of a plethora of mini-projects.
That's where Kent comes in.
Kent's extensive project management experience and organizational skills are profoundly appreciated by the entire organization, leading to the completion of impactful projects that otherwise would not be accomplished. 

History
During the last 10 years Kent has led 5 mission trips through his local church to the countries of Panama and Costa Rica to support the national missionaries and the Guyami Indians. 
These trips helped plant 3 new churches, conduct vacation bible services and help enhance the existing churches through painting, ceramic floor tile, ceilings, providing electricity and children's playground activities.
Kent with a Guyami girl.
Kent installing ceramic floor tile for a church in South America.
Goals
1. Serve and empower ITMI partners.
2. Manage projects effectively to enhance the impact of ITMI partners.
Needs
God's wisdom and discernment for ITMI and projects.

Prayer for his family as he travels.
Latest News
In this episode, Kent Reisenauer is telling us all about his last trip to South Africa and Zambia.
He's talking about visiting Johan and Lesley not long after their home burned down, delivering pillowcase dresses and knitted hats from some US churches to remote villages across the Zambezi River, the progress and impact of Eugene Kalunga's village school, what happened when Eugene put him on the spot to share something with the students at Excellence Christian Academy, and the baptisms of new Zulu believers he got to witness in South Africa.