The Need
ITMI's staff enables believers all over the world to partner with each other for the benefit of God's kingdom.
Kent's extensive project management experience and organizational skills are utilized to keep our office staff running efficiently so our partners can be enabled and equipped with as much information and as many resources as possible.
Description
ITMI's mission to serve and empower national workers as they pursue the flourishing of their communities in Jesus' name.
ITMI partners' work spans from taking in unwanted babies, youth outreach, sports ministry, elderly care, outreach in rural and isolated places, provision of physical needs such as medical attention and clean, safe water. But they also include the meeting of spiritual needs, such as the need for community, building up family relationships and Bible translation.
Each of these vital contributions is done in the name of Jesus, for His glory, and in hopes that many would come into a relationship with Him.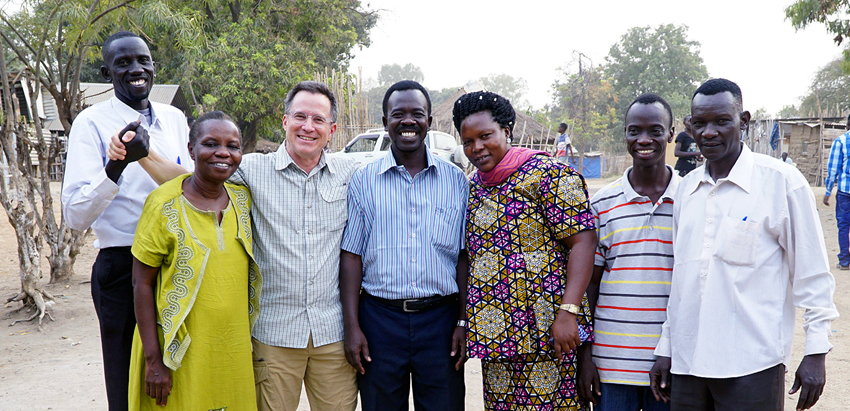 ITMI serves and empowers nationals around the world as they reach their communities with Good News.
Empowering these national workers requires corralling a massive amount of data, identifying problems and creative solutions, careful accounting and effective communication. In short, empowering the work our partners do consists of a plethora of mini-projects.
That's where Kent comes in.
Kent's extensive project management experience and organizational skills are profoundly appreciated by the entire organization, leading to the completion of impactful projects that otherwise would not be accomplished. 

History
During the last 10 years Kent has led 5 mission trips through his local church to the countries of Panama and Costa Rica to support the national missionaries and the Guyami Indians. 
These trips helped plant 3 new churches, conduct vacation bible services and help enhance the existing churches through painting, ceramic floor tile, ceilings, providing electricity and children's playground activities.
Kent with a Guyami girl.
Kent installing ceramic floor tile for a church in South America.
Goals
1. Serve and empower ITMI partners.
2. Manage projects effectively to enhance the impact of ITMI partners.
Needs
God's wisdom and discernment for ITMI and projects.

Prayer for his family as he travels.
Latest News
Vicky's home isn't like anything we're used to seeing. Physically, its uniquely South Sudanese. These 8 improvements will illuminate life in South Sudan. But it isn't just the physical differences between living in South Sudan and other parts of the world that make this home a special place.
It was a tranquil Sunday morning. The town of Kampala, Uganda had not yet awakened. The tropical birds and insects, filled the air with clatter and squeaking as they searched for their breakfast. I enjoyed the calming effects of distant, traditional whole-choir numbers from an open-air Catholic parish even as they competed with faint chants from a nearer Muslim mosque. The tranquility of the morning would be long-gone later that afternoon.
We just wanted to go to Katooga slum to get a few photos telling the story of what life is like in much of Uganda, give out a few "sweets" and not cause a scene. But Francis had other plans.